The All India Football Federation has decided to revamp and restructure Women's Football in the country, in line with the Strategic Roadmap Vision 2047 as decided on January 7, 2023.
To give women's football a refreshed look and create improved economic opportunities, the AIFF's has taken up the task of revamping the Hero Indian Women's League (IWL). Starting next season, it will be mandatory for the top eight participating teams in the IWL, to have minimum 10 Indian players on a fully professional annual contract worth a minimum of Rs 3.2 lakhs.
Having arrived at this decision, the Executive committee of the AIFF, which met at the Football House on Friday, April 14, 2023, also stressed its goal to further strengthen Women's Football in India by rapidly expanding the Hero IWL in the coming seasons. While the 2024-25 season will have 10 teams in the top division followed by two other divisions, the 2025-26 season will have a four-tier league with the last tier being the state leagues across the country.
AIFF President Kalyan Chaubey said, "This was a landmark Executive Committee meeting, where crucial decisions were taken that would directly impact the future of football in India and take it in a direction that was elaborated by the Strategic Roadmap, Vision 2047. We have, collectively, as a team, deliberated on various challenges, gaps and have come up with projects and initiatives that will impact the future of Women's Football, in a way that has not happened in India in the past.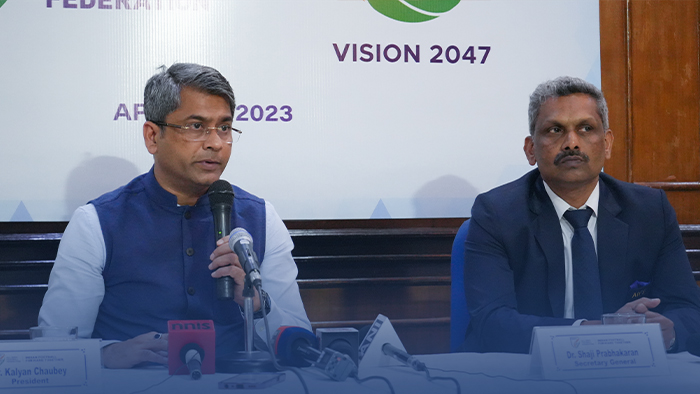 "The members of the Executive Committee are experienced, and with their wisdom, we were able to come up with solutions that will help us create a vibrant structure. We have taken decisions for the league structure of Women's Football, minimum salary regulations, and we think this will attract more girls to play football and will help the growth of Women's Football in India. Women's Football in India will be able to move ahead to reach the global level.
"This is a World Cup year for Women's Football and we will set a lot of activities for the women's game," Mr. Chaubey said.
The Executive Committee has decided to create 'Project Diamond' for elite players' development. The FIFA Talent Development Scheme (TDS), led by FIFA Chief of Global Football Development, Arsene Wenger, will play an active role in Project Diamond. All development wings of Indian Football, including those of Hero ISL and Hero I-League clubs, and elite academies, are expected to be a part of it. Project Diamond is aimed at producing an 'Iconic Star', who has the quality and skills to play at the highest level of the beautiful game.
An Elite League will be created as a part of Project Diamond — FIFA Talent Development Scheme officials will visit India early in May 2023 to hold discussions on the subject.
Apart from these decisions, the Executive Committee has taken up the task of creating a comprehensive grassroots programme, Blue Cubs, that would help in developing the foundation for Blue Tigers. It also includes an elite grassroots programme that is thoroughly multi-dimensional with collaborations at multiple levels including government NGOS, clubs and others. This is again a part of the Strategic Roadmap 'Vision 2047', which aims to engage 35 million children in football by 2026 and take the number up to 100 million by 2047.
AIFF Secretary General Dr. Shaji Prabhakaran said, "We made our vision and our goals very clear and published and articulated them. We will use them as the guiding light and the principles for our work going forward. Based on that, we have come up with action plans and initiatives today. I would like to thank the Executive Committee for deliberating on and approving the projects that will shape the future of Indian Football. This will help us achieve our short and long term goals under Vision 2047.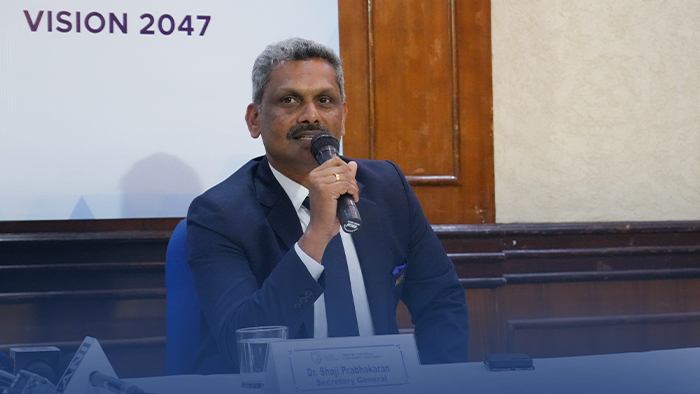 "We think that this is a day we should celebrate for all the decisions taken towards the improvement of Women's Football. We are hopeful that this is one decision that will excite, incite and inspire women playing football and the supporters of Women's Football in India. I am confident that this will lead to an increase in participation and we will see women stars emerge due to the new thrusts and initiatives.
"We have never had a comprehensive grassroots structure and initiatives and we hope that through Blue Cubs and Project Diamond we will be able to have a robust grassroots and an elite player development structure in our system," he said.
The Executive Committee has decided to give equal importance to the amateur structure in football to raise the level of competitive opportunity and security for the players at this level. To execute this, it has decided to introduce the Institutional League, where 10 teams from across the country will play on a home and away basis. The winners of the league, where the teams will be decided in a bidding process, may get an opportunity to play in the Cup tournament at the National level. This will surely help the legacy institutional teams get the heritage treatment.
Follow us on TWITTER, INSTAGRAM and YOUTUBE. Join our TELEGRAM Channel.