I-League side Mohammedan FC is all set to extend the contract of 28-year-old Indian right back Samad Ali Mallick, Halfway Football can confirm.
"Samad Ali Mallick has been offered a one-year contract extension and he is all set to sign it," a source informed Halfway Football.
The West Bengal-born Samad joined Mohammedan SC from Sreenidi Deccan FC at the beginning of the 2022/23 season. He is a player with a handful amount of I-League experience as he started his I-League career in 2015 with East Bengal FC.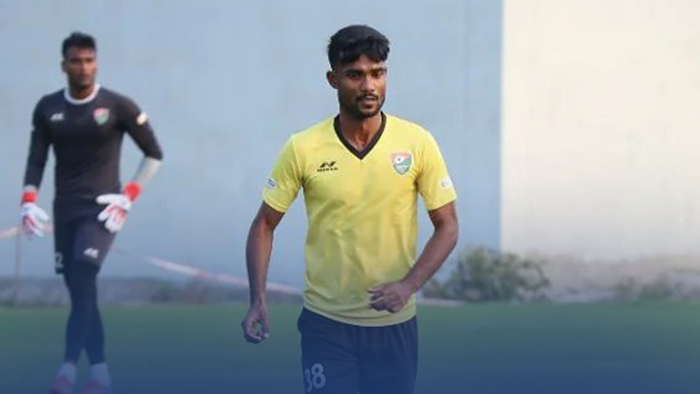 He spent six seasons with East Bengal from 2015-2021 before joining RoundGlass Punjab FC in the 2021-22 season. He then joined Sreenidi Deccan FC and played just three games for them. He miss the whole 2022-23 season due to an injury and is set to be back on the pitch next season.
Mohammedan FC will be on the pursuit for promotion next season and we can expect more transfer market activities from them.
Follow us on TWITTER, INSTAGRAM and YOUTUBE. Join our TELEGRAM Channel.