Just a few days to go for the much-awaited Indian Super League 2021-22 season and all the eleven teams are getting ready for the ultimate showdown. Halfway Football takes a look at the squad of Kerala Blasters FC, their strengths, weaknesses and prediction for ISL season 8.
Kerala Blasters has assembled a 28-member squad for the season led by Head Coach Ivan Vukomanovic, who is the club's eleventh manager in eight seasons. They have a strong Indian lineup with a new set of foreign players for the season. Will this be that season all Kerala Blasters fans hoping for, after four disastrous seasons to forget? Will the coaching team led by Vukomanovic finally end their playoff drought? Let's check it out.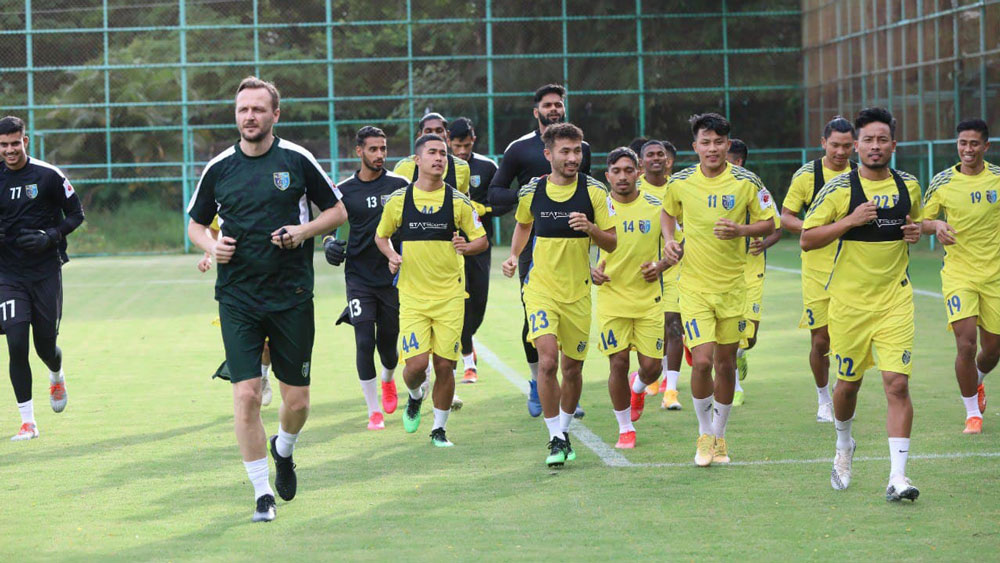 Head Coach and Preferred Formation
Kerala Blasters have a head coach who is not a "high-profile" kind of a coach, having managed just three teams before joining Kerala Blasters in his 8-year long coaching career, also taking two 2-year breaks between his career.
Before joining Kerala Blasters, Ivan Vukomanovic managed 79 games, winning 45 of it, 12 draws and 24 losses, with a win percentage of 56.9%. Is Vukomanovic the right person to lead Kerala Blasters? We've to wait for the season to start for the answer.
Talking about preferred formation and playing style, Vukomanovic used 4-4-2 most of the time in the pre-season games. The two wing-backs, two wingers and the two central/defensive midfielders play a vital role in Ivan's system. We are not diving into the tactical aspect now.
Foreign Contingent
Kerala Blasters decided not to retain any of their foreigners from last season. On paper, the foreigners look like an upgrade from last season. They have Bosnian Enes Sipovic and Croatian Marko Leskovic as the two foreign centre backs. Sipovic has Indian as well as Asian experience under his belt. On the other hand, Leskovic is coming out of his country for the first time.
The other four foreigners are attackers or those who contribute more towards attacking. Uruguayan attacking midfielder Adrian Luna will be the one to watch out for this season. The forward combo comprises of Spaniard Alvaro Vazquez and Argentine Jorge Pereyra Diaz. To fill the slot of an AFC Asian player, they also have bought in Bhutanese forward Chencho Gyeltshen who is a familiar face in Indian football.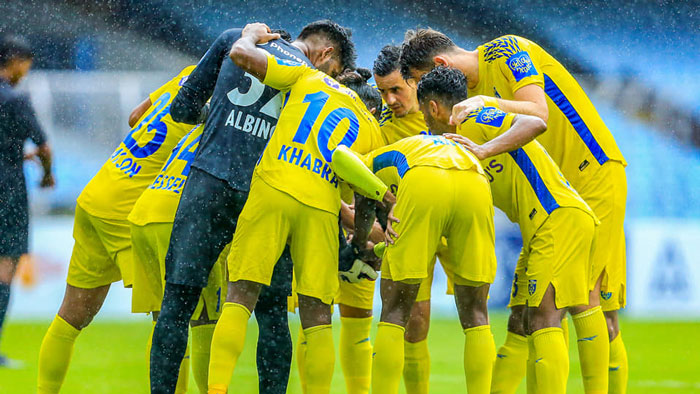 Strengths
One of the major strengths of the Tuskers lies in the attacking department, consisting of Alvaro Vazquez, Jorge Diaz, Chencho and Adrian Luna. If Ivan can find the right combination, Kerala Blasters' attack will be the best this season.
Kerala Blasters have a young talented Indian core. Sahal Abdul Samad, Rahul KP, Jeakson Singh, Ayush Adhikari, Puitea, Vincy Barretto, Hormipam Ruivah, Prabhsukhan Gill are some of them. Enough Indian options in the midfield and wing departments makes Kerala Blasters stronger.
An experienced campaigner like Harmanjot Khabra will be an asset for the Men in Yellow this season as he can help the team in and off the field with his leading capability.
Weaknesses
The main weak point in the Kerala Blasters squad on paper is the lack of Indian forwards. They have Rahul KP and Seityasen Singh who are goal-scoring wingers. The exclusion of Malayali forward Sreekuttan who performed well in the pre-season matches was a shocker for the fans.
As always, another concern will be the defense line. Due to having no Indian forwards, the coach might field any two from Alvaro, Diaz and Chencho as forwards. So, they might go with an Indian-foreign centre back pairing. Abdul Hakku who has experience in the ISL will be the coach's first choice Indian centre back. We have to wait and see which centre back pairing will work out.
No proper right back in the squad but, plenty of options. Blasters have Sandeep Singh, Nishu Kumar, Sanjeev Stalin and also Vincy Barretto whom coach used as a right back in couple of pre-season matches are the options in the right back role.
Final Verdict
As we know, we can not predict at which position a team can finish before the start of the season. But on paper, Kerala Blasters look more powerful and have a balanced side than last season. If everything goes in their favour, we can see the Yellow Army reaching the playoffs this season because they have that potential. The fans will be expecting no less than a mid-table spot this year and performance better than last season.
Follow us on TWITTER, INSTAGRAM and YOUTUBE. Join our TELEGRAM Channel.