FC Goa is one of the most consistent teams in the ISL. Out of the seven ISL seasons, they managed to qualify for the playoffs six times and also managed to win the Super Cup 2019, Durand Cup 2021 and ISL shield of 2019-20 and thereby managing to represent India at the AFC Champions League. Even when last season many people wrote them off, they showed what this club is about and went on to the semifinals where they just fell inches short. 
This time around, they are in the championship as the primary contenders. Why? Halfway Football evaluates the same.
Head Coach and Formations
Juan Ferrando needs no introduction. He has proved his part. As we saw last season, the Spaniard deployed his team in formations like 4231, 433 and 4141. He has a set of players on whom he can apply various formations. These same formations should be seen this season too.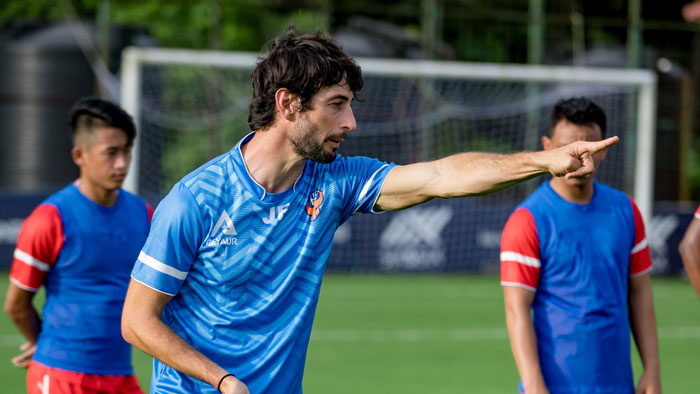 Strengths
This is the most settled team in the league for this season with only ATK Mohun Bagan can boast anywhere near it. When the management appointed Juan Ferrando, he was given a two-year contract and hence, the entire team had two years with them. The two year contracts are the reason why the team will enter with the same core as last season.
The uprise of youngsters has added immense depth in various departments at the club. The likes of Nemil, Sanson, Leander D'Cunha, Christy Davis, Papuia, Makan Chothe got to showcase their skills. Courtesy to the other-than-ISL tournaments they participated in.
Other than that, they have signed Dylan Fox as the replacement of outgoing James Donachie. They have also signed Anwar Ali after a series of controversies related to him. He will be eligible to play for them from January but he has already joined them in the training.
Concerns
Can't say much in this regard right now as all the bases look covered. They have got covers at every department courtesy to a solid domestic contingent they possess. 
But, we have to mention their new striker Airam Cabrera, who is not in good form for the last few seasons. If he is not able to do what Coro and Angulo did for FC Goa, then it will be very difficult for the Gaurs.
Ready to fight for the badge! 🧡 #AmcheGaurs for the season 👉🏻 https://t.co/fxnjYeS554#ForcaGoa #HeroISL #MissionISL pic.twitter.com/Gb7yNsVktb

— FC Goa (@FCGoaOfficial) November 9, 2021
Final Verdict
FC Goa is entering this tournament as the primary contender. They have got everything by their side. Anything outside the top three should be embarrassing, if not major injuries.
Follow us on TWITTER, INSTAGRAM and YOUTUBE. Join our TELEGRAM Channel.