Rajasthan United FC is leaving no stone unturned ahead of the new season, as the I-League outfit has secured the signature of Brazilian winger Sergio Barboza Jr., Halfway Football can exclusively confirm. The former Minerva Punjab and Delhi FC winger will join Rajasthan United on a 1-year-deal.
"Sergio Barboza has joined Rajasthan United FC. He has signed a one year contract," a source informed Halfway Football.
Born in Rio de Janeiro, Brazil, Barboza made his senior debut with Costa Rican Primera División side Limón in the 2015–16 season. Before that he had stints with Brazilian side Flamengo's U20 team and Macae FC. He also played for clubs in Guatemala, Honduras, Laos and Combodia before signing for Minerva Punjab in the 2019-20 season. He played 15 games and scored 4 goals for the Punjab side in the I-League.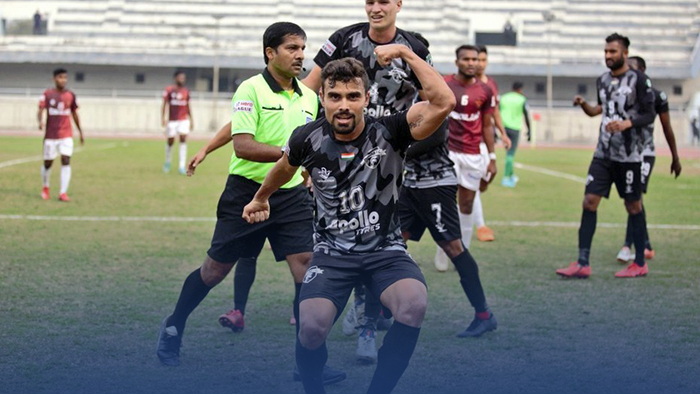 After a short 6-month spell with Maltese side Zejtun Corinthians FC, Barboza joined Delhi FC in July 2021, where he played in the Durand Cup and I-League qualifiers for the newly formed Delhi side.
He returns to India after playing for Guatemalan side CD Suchitepéquez, and this time will don the Rajasthan United's jersey.
Rajasthan United FC's preparations for the new season is underway and they are bringing in some exciting foreign additions to the squad. As Halfway Football exclusively confirmed, Martin Chaves and Aydar Mambetaliev have already signed for the club and in coming days more signings will be made.
Follow us on TWITTER, INSTAGRAM and YOUTUBE. Join our TELEGRAM Channel.