"The squad was very unbalanced, something had gone wrong in the preparation."
Odisha FC started the season-high, later dropped their performance. As a result, the club parted ways with 51-year-old Spanish head coach Kiko Ramirez on January 14th, 2022.
Under Kiko Ramirez, the Juggernauts made a bright start and won their first couple of matches. However, they could not maintain their initial form. From the next eight matches, Kiko's team managed to win only two. Out of ten games that he managed, the Kalinga Warriors were able to collect only 13 points.
Halfway Football recently caught up with Kiko Ramirez in an exclusive interaction. In the interview, he spoke about his arrival in India, performance, relation with the management, message to the fans, and much more. Here are the excerpts from the interaction.
How do you think you did at Odisha FC when you evaluate yourself?
I think that since we entered there in September, we have done a lot of hard work, not only with the local players but also with the club's organization at a sporting level, we have shaped a professional structure, we have achieved a family-like team atmosphere, I was very happy with the people in management. At a competitive level, we were the youngest team, we made the best start in terms of results, knowing and informing the club that the team had to be balanced with more experienced players, the squad was very unbalanced, something had gone wrong in the preparation.
Did you receive any other offers from ISL before signing with Odisha FC?
My name came up in several projects but I did not receive any offers officially, about two years ago Kerala Blasters did make an official offer but we did not reach an agreement.
What were your expectations for the football culture and the players in India before coming to the ISL? Was it up to your standards?
I collected a lot of information, both from my players and from the competition, in terms of attitude, dedication and work. I was surprised, the local players are very professional, in terms of level, I think that through training the team is improving a lot, in terms of competition, almost all the other teams had more experienced players, we had a lot to be superior, we made more mistakes than the rival and that penalized us a lot, the imbalance of the squad did not help, but with patience and thinking about the future, the team could grow for the following season, patience and tranquillity were lacking in the project.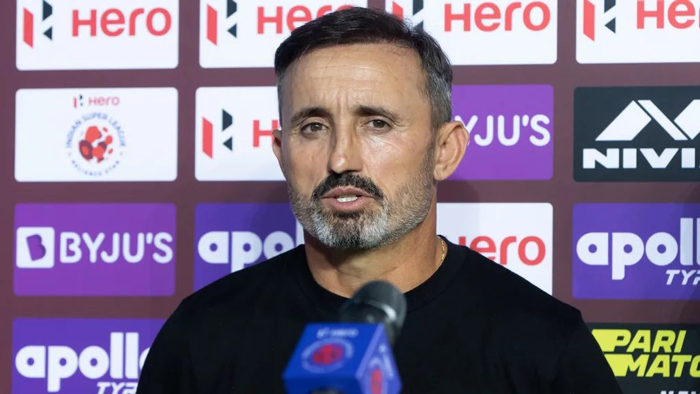 Even though you were in ninth place on the table, Odisha was only a few points away from a playoffs spot. Do you think the decision to sack you was made unjustly?
I think that thinking of being among the top four is a mistake, Odisha has to be and is a club for the future, to train players, that takes time. As for my dismissal, I think it did not come at the best time, we were confined, with Covid positive cases, suspensions of matches and on the day of the match against Kerala, we played without training or preparing for the match. I could not say goodbye to my people, my players, it was very sad, the worst of my stay, I was disappointed. Decisions cannot be made from a distance, you have to be there to know what's going on, everyone was surprised, I think the deal wasn't right. I left good friends there.
In comparison to prior seasons, this season is quite competitive. Which teams do you believe will finish in the top four?
Well, in that sense I think that the circumstances of the moment with suspensions of matches, postponements and teams that are competing under the minimum, the competition has been devalued, the players are not in good physical condition, it is being very hard for coaches and clubs to be able to compete. ISL is being poorly managed, decisions are taking their toll, the virus has broken the championship, that's the reality. Anyone can be among the four.
Would you be willing to coach in India again if the opportunity arose?
Right now if the management of the virus does not change, it becomes difficult. Day to day it is becoming very hard. From here I encourage all the members of the clubs who are suffering such harsh conditions because of covid situation. In the future, if the situation improves, the fans return and everything is managed better. I couldn't get to know the city of Odisha, its fans, I would be excited to visit them one day.
Which Indian players have made the biggest impression on you? Do you believe some Indian players have the quality to play in foreign leagues?
Many have impressed me, there is a lot of potential if managed well many can become professionals. We have to get them to play many more games per season and that the clubs should dedicate themselves more to training than to compete.
Were you happy with your time at Odisha FC? What was your relationship with the management?
I was very happy with everyone, we did great work as a team. Odisha is a great club, players gave their 100%. I left very good friends there. The support of the fans was always very good. A hug to the JUGGERNAUTS from Spain.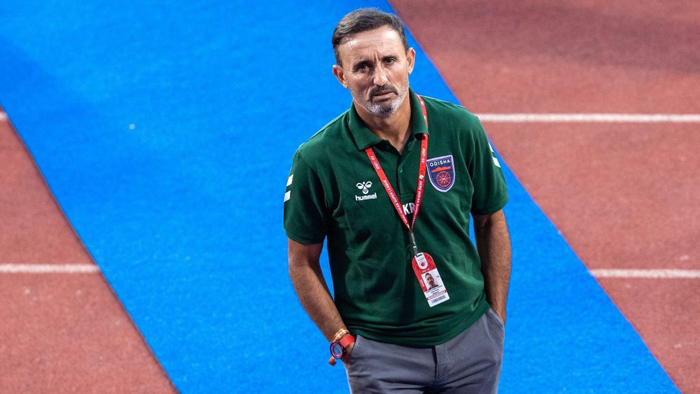 You've coached Wisła Kraków in the Ekstraklasa and Xanthi FC in Super League Greece in addition to clubs in Spain, but the ISL is a relatively new league. How does the ISL differ from the other leagues?
It is difficult. In India, the virus and its management have conditioned a lot. The others, Ekstraklasa, and the Greek Super League improve a lot at the organizational level, there I trained with the public that makes it better.
Many players from Spain have gone on to make a name for themselves in Indian football. Before becoming a coach, you were a player. If you were a player today, would you accept an offer to play in the ISL?
Yes. Spanish players are highly admired in India. I think, for players who have no chance in Spain, the Indian Super League can be a very good option.
What is your message to Odisha FC and other Indian football fans?
To Odisha fans, it was a shame not to have met them. I would have loved to visit their city and its people, I hope that in the future, I get a second chance.
To Indian football fans, I would tell them to keep working, their hospitality and way of being will help you. It is a fantastic country with great people.
Follow us on TWITTER, INSTAGRAM and YOUTUBE. Join our TELEGRAM Channel.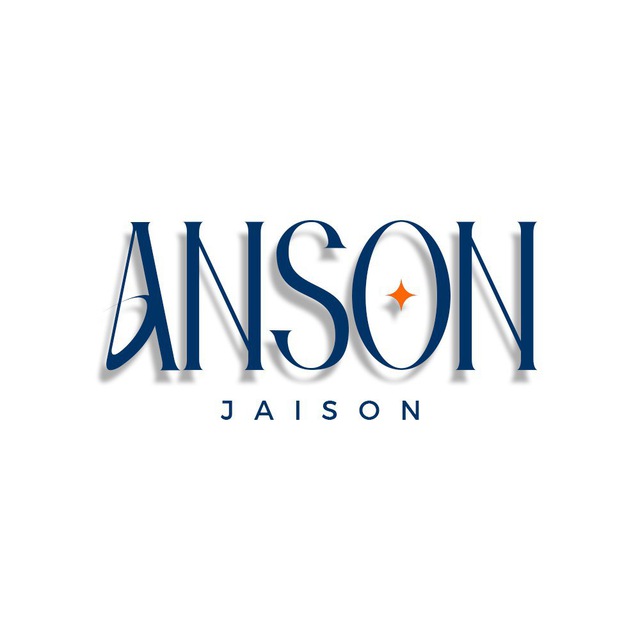 Correspondent Halfway Football ✍️ | Content Creator/Co-ordinator 💡| Football Enthusiast 🌐 | #IndianFootball