Ravi Kumar Punia who is currently playing for Rajasthan United FC in the I-League Qualifiers 2021, was born in Charkhi Dadri district in the state of Haryana. He started playing football during his school days for the Army School team. From there, he was selected to play for the district team of Hisar district, Haryana.
The 28-year-old centre back has experience of playing in many states in India including Haryana, Madhya Pradesh, Maharashtra, Punjab, Gujarat and Goa.
In 2016, the 6'1″ tall defender got a job in ESIC (Employees' State Insurance Corporation) Ministry of Labour and Employment, Government of India in Sports quota. He then started playing for the ESIC football team in all-India and public-sector levels.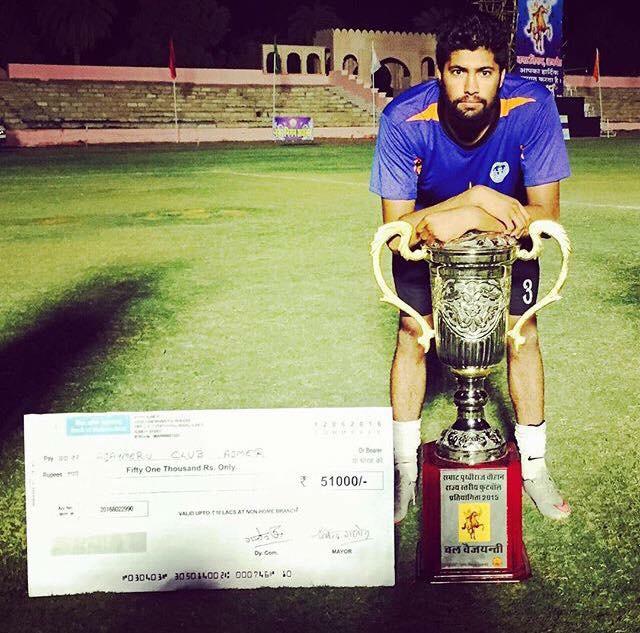 Ravi Punia has played for a number of clubs like Bharat Club, Vijay Club, Mewar FC, Xaviers United FC and is now part of Rajasthan United FC. He has also won the Inter-University gold medal from Rajasthan University.
He is also thankful to his parents, his wife Sweta and all his family members who supported him to achieve this in his football career. Ravi Kumar Punia, who is currently playing for Rajasthan United in I-League Qualifiers is in full confidence that they will secure the qualification by winning the qualifiers and getting promoted to the I-League.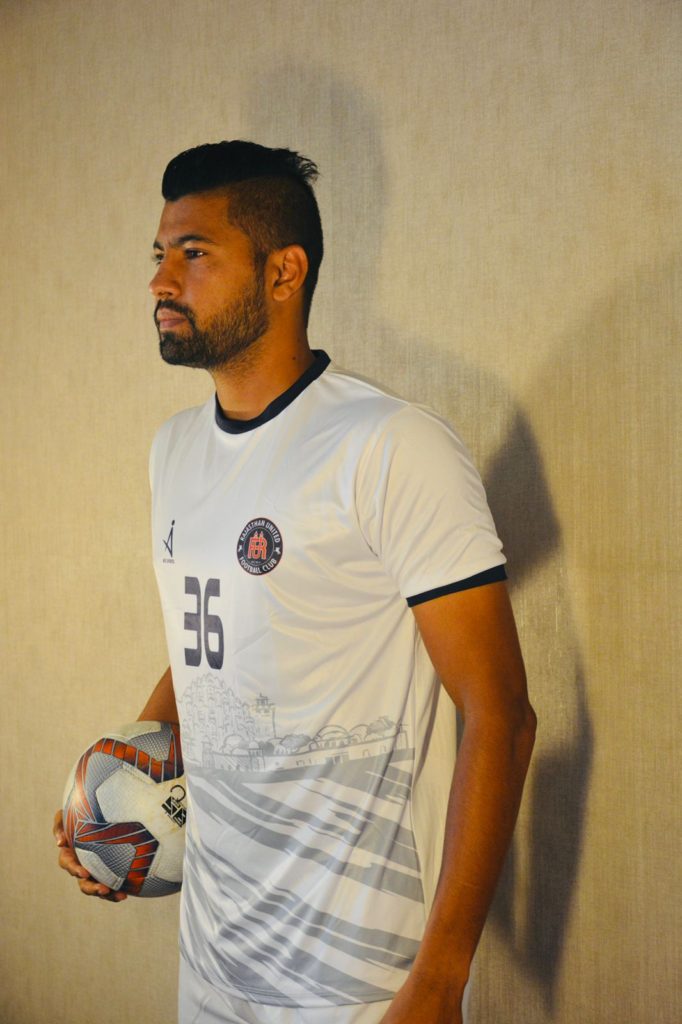 Rajasthan United, coached by Vikrant Sharma is in pole position to win this I-League Qualifiers. They were slotted in Group A along with FC Bengaluru United, Madan Maharaj FC and Rynth FC and easily reached the final round with one win and two draws in the preliminary round.
In the final round, Rajasthan defeated both Delhi FC and Madan Maharaj FC in the first two matches. Now, they just need a draw against Kenkre FC in the final game of the tournament to get qualified to the I-League.
Follow us on TWITTER, INSTAGRAM and YOUTUBE. Join our TELEGRAM Channel.