FC Goa is the 3rd ISL outfit to secure the FSDL permitted foreign limitation alongside rectified the Asian Quota with Dylan Fox.
Despite the altercation in the contract of Dylan Fox under NorthEast United FC, FC Goa's faith in the Aussie center-back brought the situation to a pole end for the replacement for James Donachie, who had finished his loan spell.
Dylan Fox completed 21/22 ISL appearances for the Highlanders, provided an assist for Apuia's crossbar goal against Kerala Blasters FC, and has kept his decency level for one yellow so far in the Hero ISL.
Contractual Dispute: Dylan Fox
As per the reports, both the Aussie and the Highlanders agreed on an automatic contract renewal if Fox completes 15+ appearances and NorthEast United FC withstand at most of 7 league stage losses. As the situation ticked the boxes of the agreed clause, the transfer of Dylan Fox became complicated. AIFF rejected Fox's petition as they cross-check only the National aspects. So the movement of the player within the league requires a transfer fee but was free to move Internationally.
But as the interest made by the Gaurs was intense, the transfer fee required to release Dylan Fox was raised by FC Goa within the due time.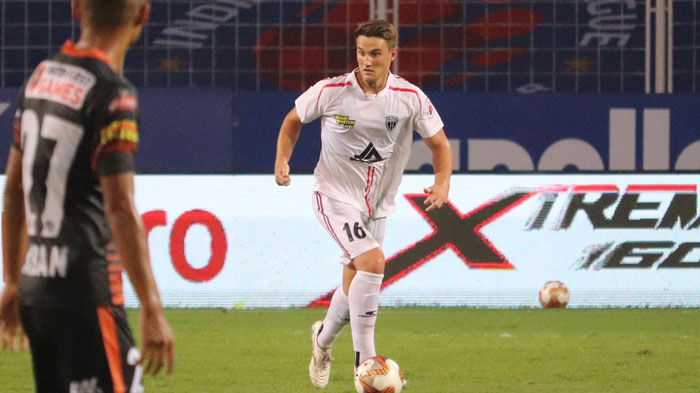 Foreign quota completed: ISL outfits
As per the time ATK Mohun Bagan, Hyderabad FC, and FC goa are the teams who are in an official position to complete their foreign department.
Javier Siverio by the Nizams and now Dylan Fox by the Gaurs.
Pre-season preparation: FC Goa
Under the Spaniard coach Juan Ferrando, FC Goa had begun their training at Salvador do Mundo for the upcoming 130th edition of Durand Cup and 8th edition of the Indian Super League. Airam Cabrera and Dylan Fox are the only two foreign addition as other overseas have an existing contract with the club.
Follow us on TWITTER, INSTAGRAM and YOUTUBE. Join our TELEGRAM Channel.