"Indian coaches have a better understanding of how to get Indian players to work and that is evident in the tremendous successes over the years of coaches."
You may have recently come across with the name Ryan Roy Shah, a native of Pune, who took UEFA 'B' license through the Football Association of Wales. As most of the coaches in India go for AIFF and AFC licenses, Ryan Roy thought differently and went for a UEFA coaching license. 
"As a coach, I hope to complete my Pro license in the next 10 years and more importantly, I aim to build a track record of players who can claim that I have played a small part in them making it as professional players. In the next decade, I hope that all the projects I am currently working on are very strong and nationally recognized programs," said an aspiring and futuristic Ryan Roy Shah.
The 27-year-old coach from Pune talked to us about his early days, about his club Pune Pioneers FC, about his love for coaching, how he took the UEFA 'B' license and more in an exclusive interview with Halfway Football.
Early Life and choosing Football as a career
Ryan Roy spoke about his early life and his love for football. "I was a horrendous student in both academics and discipline as a child and would get terrible marks constantly. I would suspect it is because of a lack of intelligence but realised that it was more due to a burning passion solely for football and that was all I cared about. I would spend the rest of my time with friends."
"It was my passion as a child that drove me towards playing for a few reputed clubs in the country and then I took the call to get into a profession which would allow me a greater tenure doing what I absolutely love – coaching. It is a joy to wake up everyday to do something you love doing and I keep saying I get paid to do something that I would be willing to do for free," told Ryan Roy.
Ryan Roy hails from Pune, a city where football is not really a very popular sport. When asked about how his love for football begin, he said, "I wouldn't consider myself exactly from Pune because I have lived in multiple cities since childhood and spent most of my formative years in Mumbai. But this is a city I came to for my graduation and called it home ever since. The challenge definitely exists though. I guess me and football is a match made in heaven. It was all I knew since I was a child and it always gives me the greatest joys of life."
"In terms of making it a career, I see most people taking the quintessential step of studying subjects they do not like in school, taking up a course they are not passionate about in college and then doing a job for the rest of their life that they are not particularly crazy about. I never resonated with that way of life and was always determined to make a career of something I absolutely love doing and I reckon the romance rather than the dedication I do my work with is what helped me climb the ladder in the industry," he added.
Getting the UEFA 'B' coaching license and his coaching philosophy
"I would consider myself a true student of the game. I am doing both the AFC and UEFA pathway simultaneously and will never try to equalize my UEFA licensed with my AFC licenses, because I do not believe that is ethical. I have decided to do both because there is always something great to learn from both pathways and I can take advantage of witnessing different styles of coaching and coach education," said the coach when asked about the reason behind taking the UEFA license.
Ryan Roy is not only a coach, he started his own football club named Pune Pioneers FC. He spoke about his ambitions with the club and hopefully becoming an I-League club and reach the top division.
"Pune Pioneers FC was started after I spent a few years observing the Pune football ecosystem. It is a club formed to give access to local players. The access includes professional standards of training, trial opportunities with higher repute clubs, 11 a side training, equal opportunities for female players and a lot more. While we have ambitions to become a youth I-League club and reach the top division in the future, our immediate focus is to create an extremely efficient youth system that proves two things – One, that Maharashtra has top players and we do not have to depend on the usual states that usually produce good players. Two, that female football is as important and as exciting as male football."
He elaborated his coaching philosophy and style he is looking to implement at his club Pune Pioneers FC, "I am in the process of finalizing the Pune Pioneers FC club DNA and we have created a coaching and playing philosophy which is quite elaborate but I will give you a brief overview of the key areas. In terms of coaching, it is to deliver top class training sessions everyday where we challenge and engage players to the best possible limits, without any bias towards age, ability or gender. In terms of playing, it is complete attacking football, on the front-foot, with quick ball rotation and combination up till the midfield third. Once in the final third, quick, risk-taking shooting. Tactics wise, I would not keep a set tactic because it changes according to the opponents. But right now we follow a 4-2-3-1 formation with the aforementioned focuses."
Ryan Roy is currently the Club Director of Pune Pioneers FC, Director of Sports at The Wonder School, Coach at Kalpa Vriksha Academy, core team member of the Association of Indian Football Coaches, and co-founder of The Indian Football Portal. When asked about how he is managing all the roles together, he replied, "One's ideas and ways of working allow all of the projects to run smoothly but far from running at a truly optimal level and we are working towards putting building blocks in place through better processes and recruitment. Each of these projects is a joy and there are many thrilling developments on the way. Again, from a career enjoyment perspective I do not like to take exclusive contracts because that permits me to have variety on spearheading multiple enjoyable projects."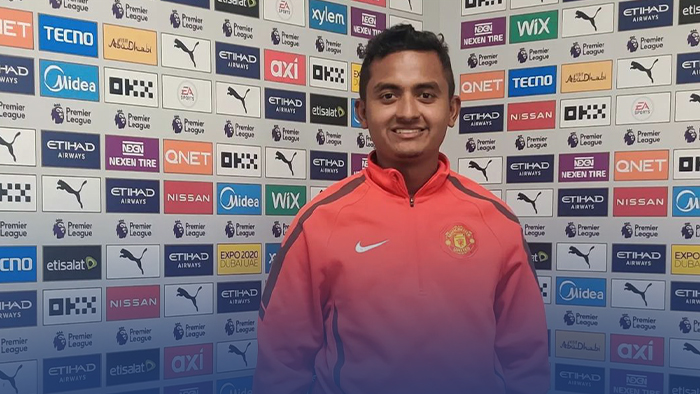 About Indian Football and the recent suspension by FIFA
"I believe we need to focus hugely on getting access to young players to start the game as early as 4 and 5 in an informal setting and it is nice to see the AIFF promoting the Baby Leagues concept. I would put this before any of the other general suggestions like infrastructure, coaching, and sports science etcetera. The reason is that we cannot realistically expect to have European-style facilities, coaching and science facilities in the near future and until then we need players to come with the same level of playing experience or minutes on the pitch as European players," he said.
"Consider an Under-14 European player who started playing at the age of 5 and compare that with an Indian Under-14 player who started playing at the age of 10. That is the difference in experience which then affects the quality once they are in the senior team. It is a regular trend for coaches at ISL and national team level needing to work on players' technique and I think this is the reason for that."
When asked about the recent suspension by the FIFA on the AIFF and other issue happening in India, he commented, "I believe the case is complicated and do not think I am in a position to comment because I have not read through the entire AIFF-FSDL agreement, FIFA laws with regards to this and the new constitution. All I can say is that I hope AIFF, AFC, FIFA and the Supreme Court can get together to come to a feasible solution for the betterment of the future of Indian football. I really admire Mr. Ranjit Bajaj's efforts to create a better ecosystem for players, coaches, club owners, clubs and academies. He is a top man!"
Developing young footballers and lack of Indian coaches in ISL and I-League clubs
"The key consideration here is that we are working with human beings first rather than footballers. This means that there is no standard operating procedure in coaching as every human being is different and we need to work with players individually within a team setting. Then comes patience, as not every player will develop at the same pace. Lastly, perseverance, where one does not give up on trying to get players to reach the pinnacle of their potential even if it gets difficult. A bonus would be to have preset targets for every player so that we can have some sort of reference while working."
All the ISL teams and majority of the I-League teams are managed by foreigners. When asked about what can the Indian coaches do that can bridge the gap, he said, "There are a lot of best practices that we in India can take inspiration from foreign coaches in. Leading coaches in world football still put in hours of research through paid online subscriptions, courses, study visits to clubs and academies, working on their own blueprint and a lot more. I believe we should have an attitude that there is always something more to learn and never become complacent in our own style because football is such an evolving sport with constant changes and upgrades. Putting in these best practices will improve our coaching ability and once we have the same coaching pedigree as foreign coaches, I am sure there will be more opportunities for Indian coaches."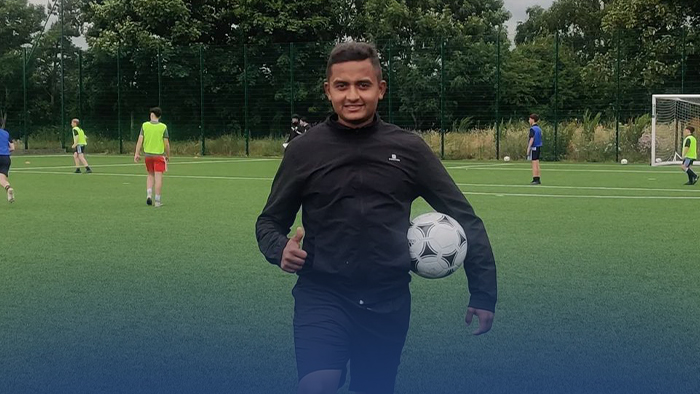 "Having said that, I would still say that Indian coaches have a better understanding of how to get Indian players to work and that is evident in the tremendous successes over the years of coaches like Khalid Jamil, Derrick Pereira, Thangboi Singto, Armando Colaco and many others. There are many Indian coaches who have done brilliantly with the limited resources they have had available to them like Bimal Ghosh, Caetano Pinho, Floyd Pinto, Vivek Nagul and Kalpana Dass," he added.
As a coach, Ryan's successes include league promotions in the Mumbai league, tournament victories at age group level with younger squads and most importantly, training programs that have enabled players to represent teams at youth I-League, IWL, district and state level. "I would still say that I have had very limited success so far because my aims are far greater than what I have achieved as of now," concluded the coach.
Follow us on TWITTER, INSTAGRAM and YOUTUBE. Join our TELEGRAM Channel.