Kush Chhetry, the star of East Bengal FC's 2023 RF Development League campaign, is on the verge of extending the contract with the Red and Gold Brigade for a further three years, Halfway Football has learned.
"East Bengal has decided to extend the contract of Kush Chhetry for the next three seasons. Everything has been agreed, final paperwork will be completed soon," a source informed Halfway Football.
He attracted the attention of arch-rivals Mohun Bagan Super Giants, but the Torchbearers were successful in convincing him to continue his stay at the club.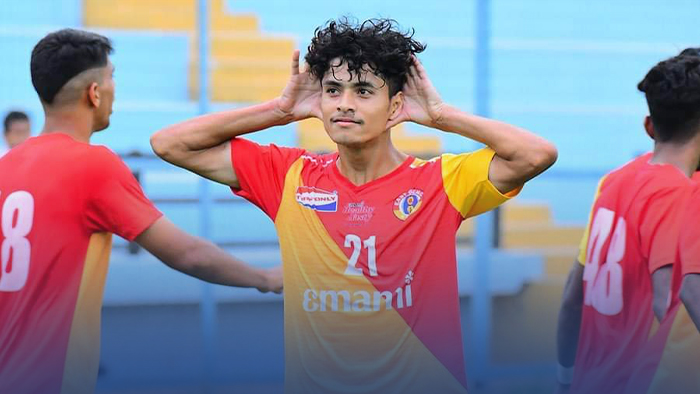 The 18-year-old Manipuri midfielder gained attention for his outstanding performance against Mohun Bagan Super Giants (formerly ATK MB) in the RF Development League when he scored both goals in the team's 2-0 victory. With 4 goals and 4 assists in 14 games, he finished his amazing season and could be an asset to the Torch Bearers in the upcoming season of ISL as they attempt to revive their glorious past.
Follow us on TWITTER, INSTAGRAM and YOUTUBE. Join our TELEGRAM Channel.