I-League side Rajasthan United FC have roped in Lunkim Seigoulun Khongsai, popularly known as Gou Kuki, on a three-year deal, Halfway Football can exclusively confirm.
"Lunkim Seigoulun Khongsai has put pen on paper to a 3-year deal with Rajasthan United FC," a source tracking the transfer informed Halfway Football. 
The Manipur born 22-year-old player previously played for Sudeva Delhi in the I-League. Primarily a defensive midfielder, Gou Kuki featured in over 19 games for the Delhi side in the 2022/23 season clocking over 1079 minutes on the field. He also registered an assist to his name in the game against Mohammedan FC. He also played his traits in the Durand Cup last season for Sudeva Delhi FC.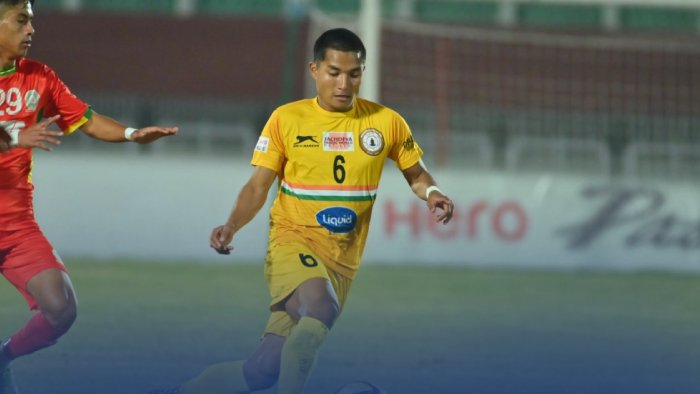 He joined the Delhi outfit after spending a few years outside of the subcontinent in Spain with Olimpic Xativa. He was a part of the Sudeva youth setup and have played his traits for their U-18 and U-16 squads.
With his contract expired on May 31st 2023, Gou Kuki will be siging a three-year deal with Rajasthan United FC as a free agent.
Rajasthan United FC are in the pursuit for many young talents and they are making significant moves in the transfer market to bolster their squad.
Follow us on TWITTER, INSTAGRAM and YOUTUBE. Join our TELEGRAM Channel.